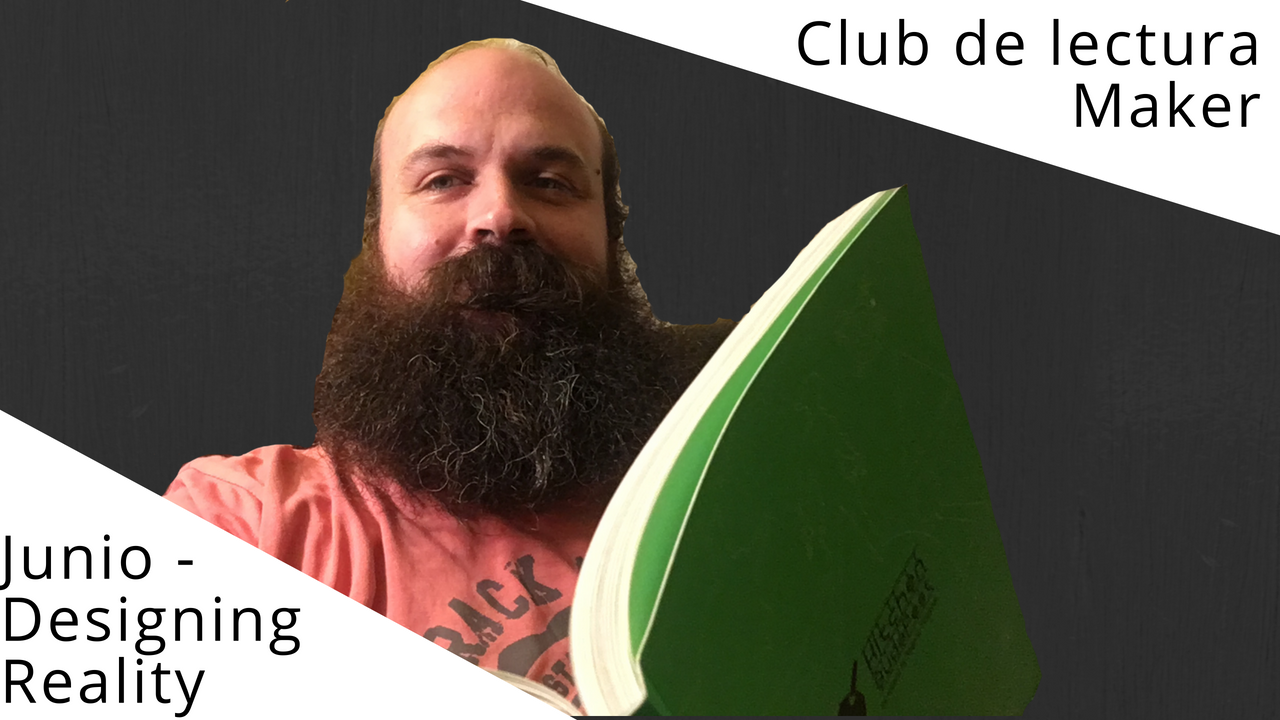 Arrancamos el Club de lectura Maker – Leemos Designing Reality en Junio 2018

Arrancamos el club de de lectura Maker, en el que exploraremos libros, textos y artículos sobre el movimiento maker, la fabricación digital y todo lo que rodea la cultura del DIY.
Este primer mes arrancamos con Designing Reality: How to Survive and Thrive in the Third Digital Revolution, un nuevo libro de Neil Gershenfeld y sus hermanos Alan Gershenfeld y Joel Cutcher-Gershenfeld.
El libro explora la evolución de la fabricación digital y su potencial para transformar la realidad tal y cómo la conocemos. En el texto se alternan los capítulos tecnológicos con capítulos más centrados en aspectos sociales.
El libro sólo está disponible en inglés (por el momento). Para los próximos meses buscaremos libros en español también.
Cómo participar en la conversación
Podéis sumaros a la conversación durante todo este mes de junio a través del chat del programa, usando el siguiente enlace: https://discord.gg/c5KWCZ3
Hemos creado un canal para el club de lectura, donde compartir referencias, información, opiniones, etc.
Cómo conseguir el libro
Si formáis parte de la red de Fab Labs, podéis conseguir una copia gratuita del libro a través de este enlace: http://www.fabfoundation.org/index.php/designing-reality/index.html
Para el resto de casos, podéis conseguir el libro en formato físico o digital a través de estos enlaces de Amazon:
Designing Reality – Edición Kindle: https://amzn.to/2LGJZv7
Designing Reality – Tapa dura: https://amzn.to/2LGK1TL
Nota: Los enlaces de Amazon son enlaces afiliados, esto significa que como afiliado de Amazon recibo ingresos por las compras realizadas a través de dichos enlaces.
Nota 2: Comprar a través de estos enlaces no supone ningún coste adicional para el comprador. Las condiciones son las mismas que si entras directamente en el sitio web por otros medios.